FOraged Products!
Nature Provides
The incredible wild foods once so important to indigenous peoples have faded in recent memory, but one of our goals is to bring them back to the forefront of FOOD!
Amazing flavors, textures, colors, and shapes are waiting to be picked, plucked, cut, dug, and pulled out of the wilderness and into our collective kitchens. We only harvest using sustainable techniques. Many Ramps, Fiddleheads, and Mushrooms are left where the stand to populate future generations of wild food. Understanding our role in the food chain, and as stewards of the land, is important and impacts every aspect of society and our communities.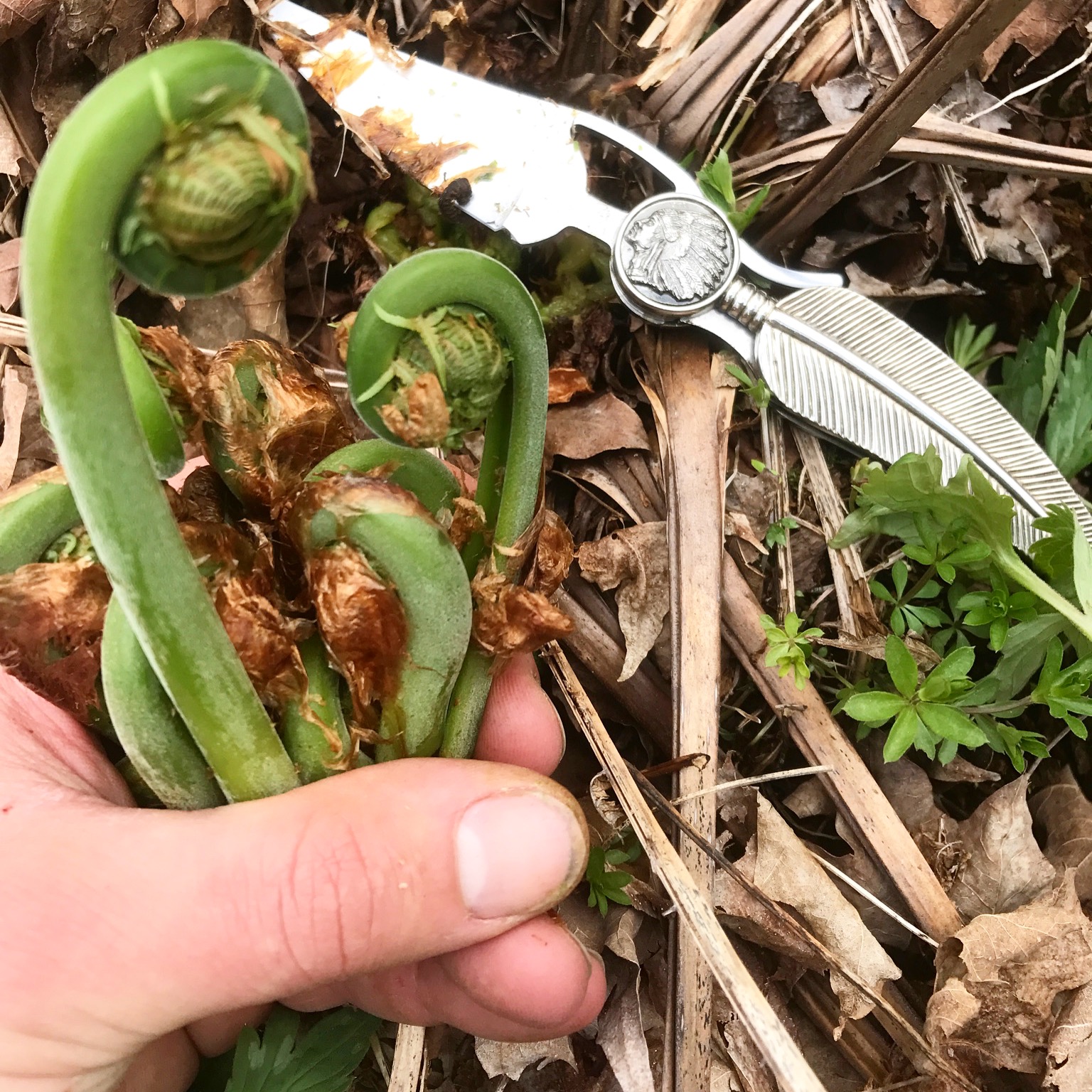 Fiddleheads - Ostrich Fern
Matteuccia struthiopteris
Foraged in early spring, these young fern fronds are packed with nutrients and taste excellent in any dish-remember to cook them!